Custom 3/4" Laminated Glass Sink Counter
Glass Sink Description:
3/8" Starphire glass/Vanceva Red Inter-layer/3/8" Starphire glass. Glass has custom water-jet round cut-out in center for glass basin and custom water-jet cut front edge with flat polished edges. Counter supported by custom brass 1-1/4" rods with brushed finish in front and brass "L" bracket in rear.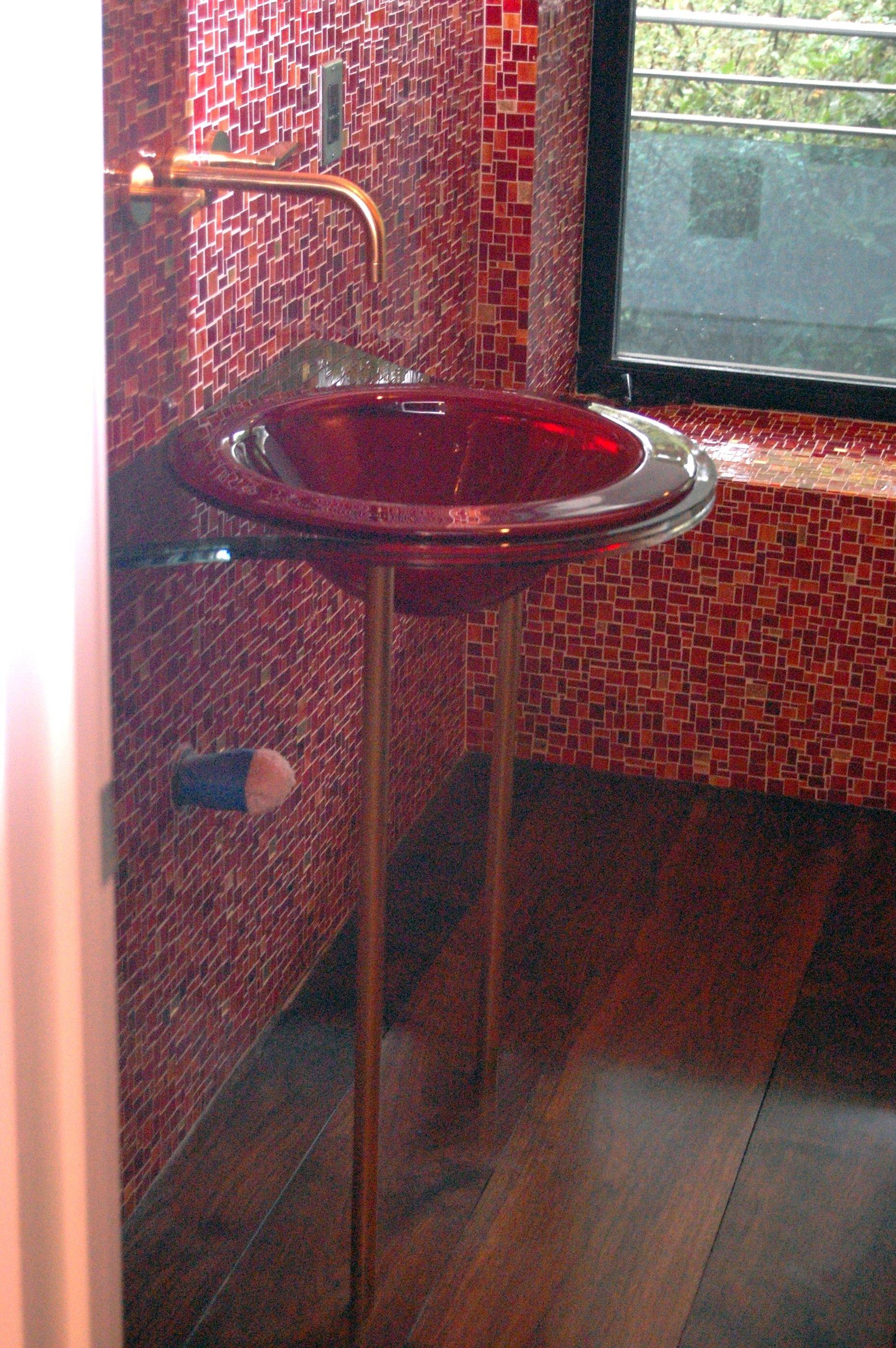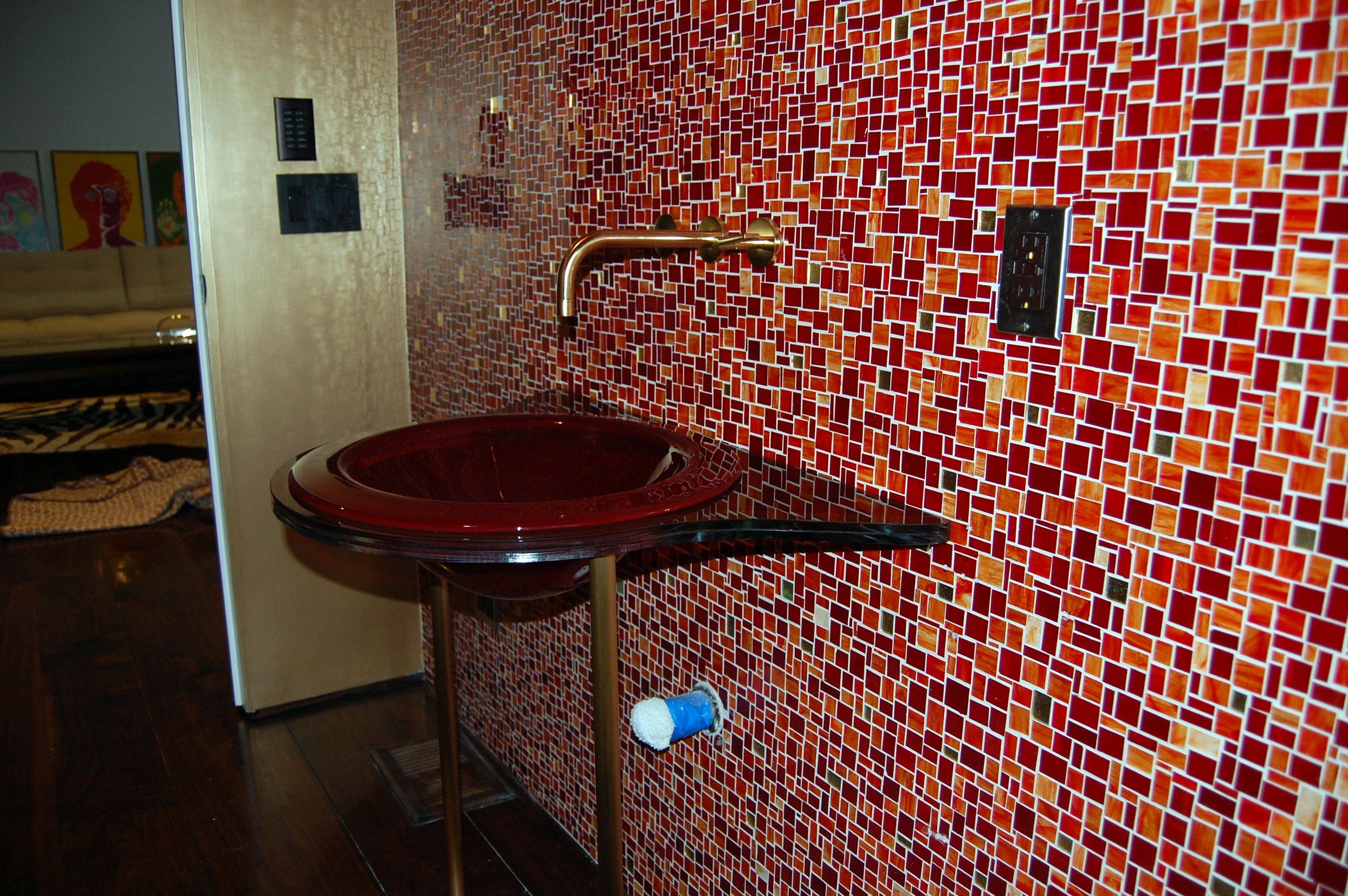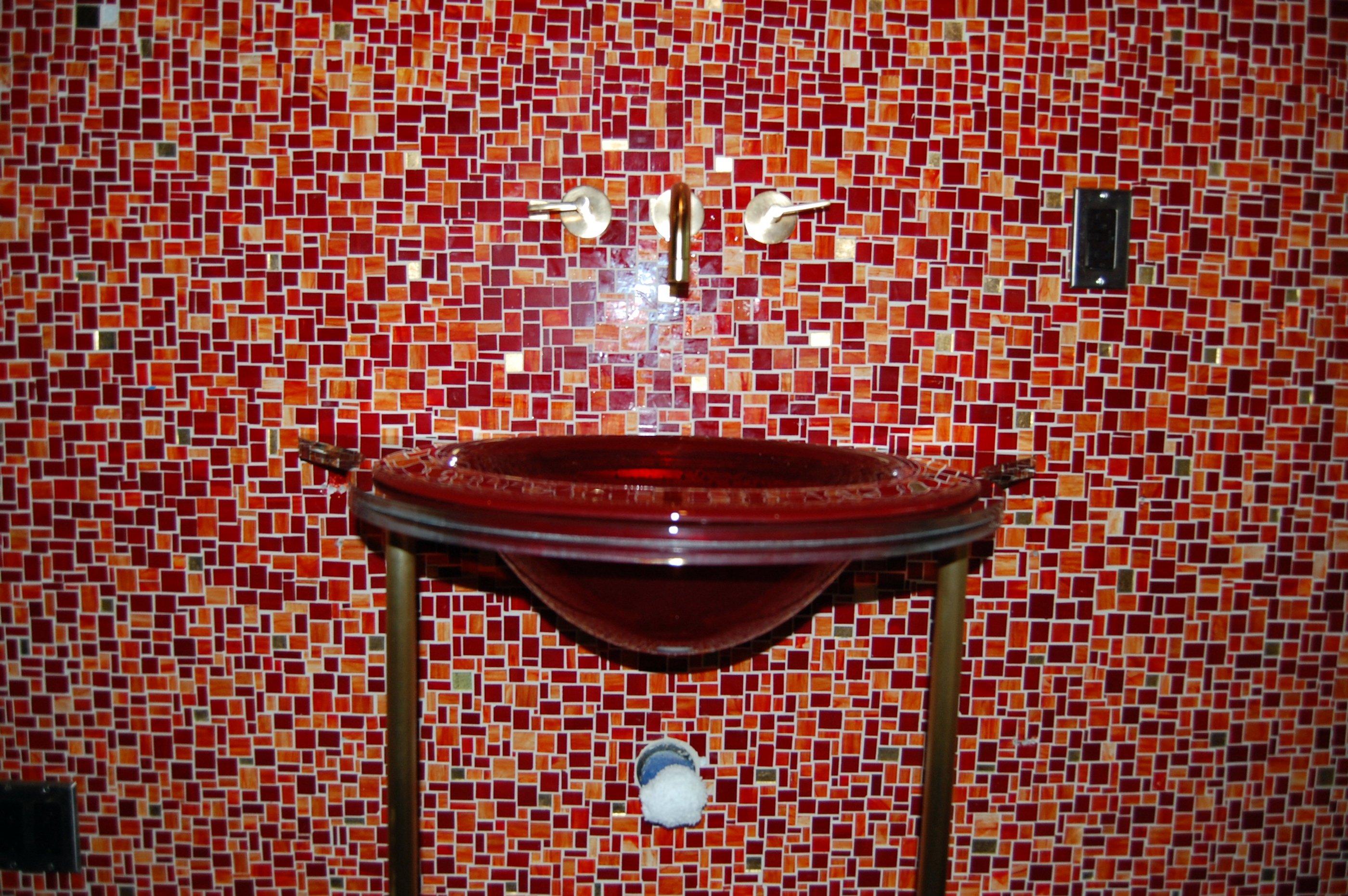 Custom Craftsman Style Wood Bi-Fold Doors
Opening Size 96" X 80"
Painted Satin White with 1/2" beveled mirror inserts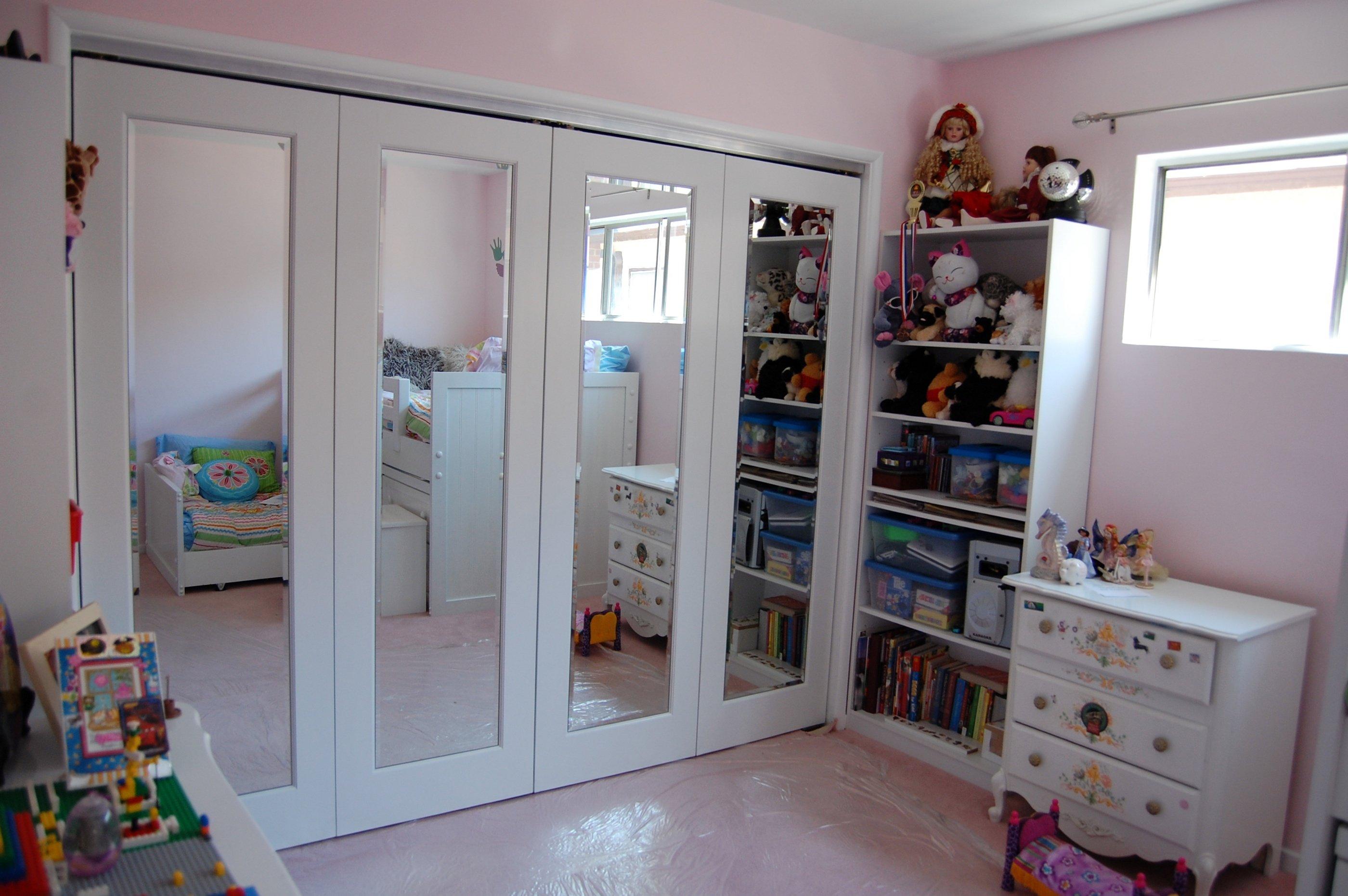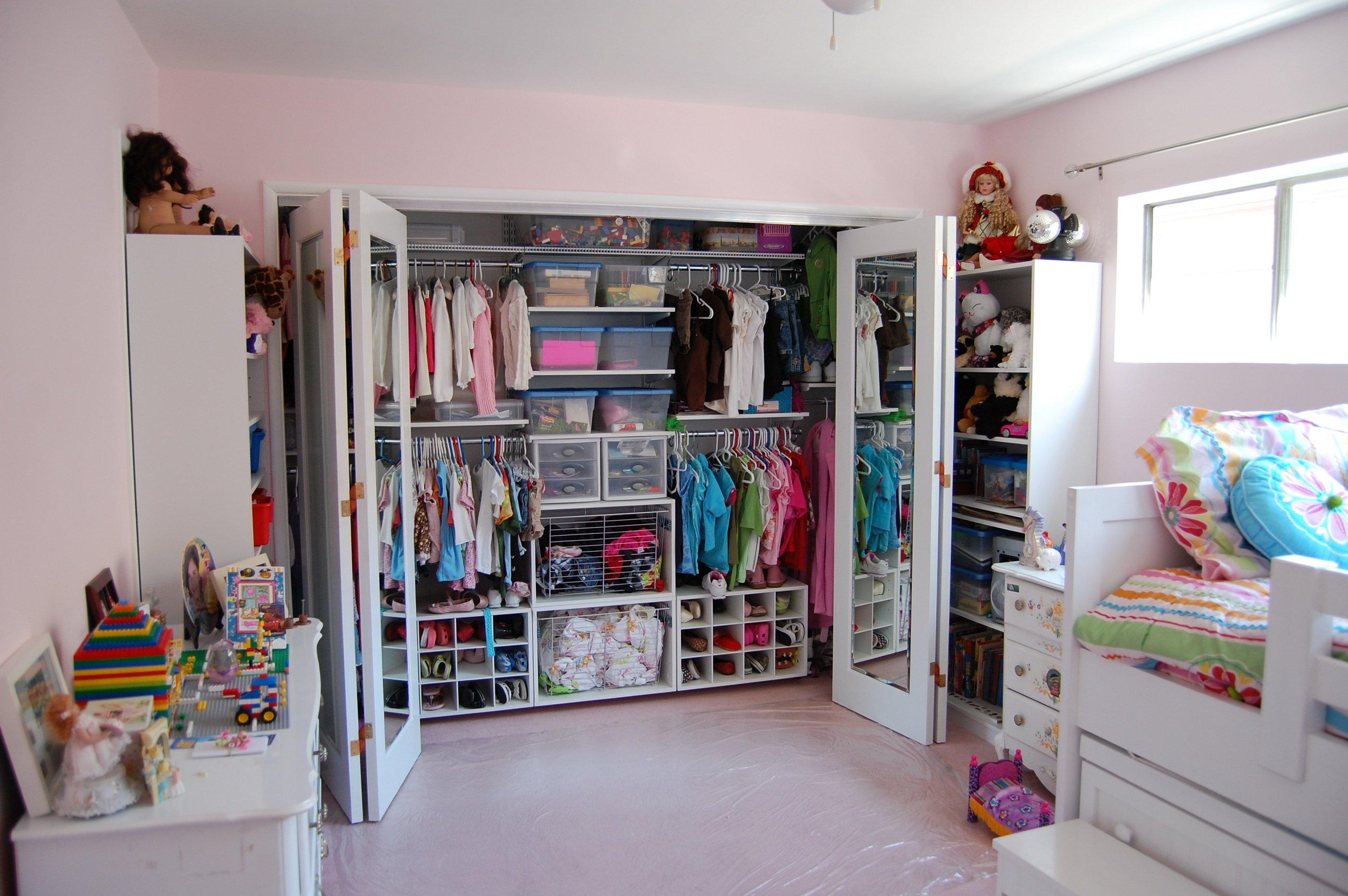 Custom Cast Glass Dual Glazed Window
Opening size 64" X 52"
3/8" tempered clear cast glass over 1/4" tempered clear glass